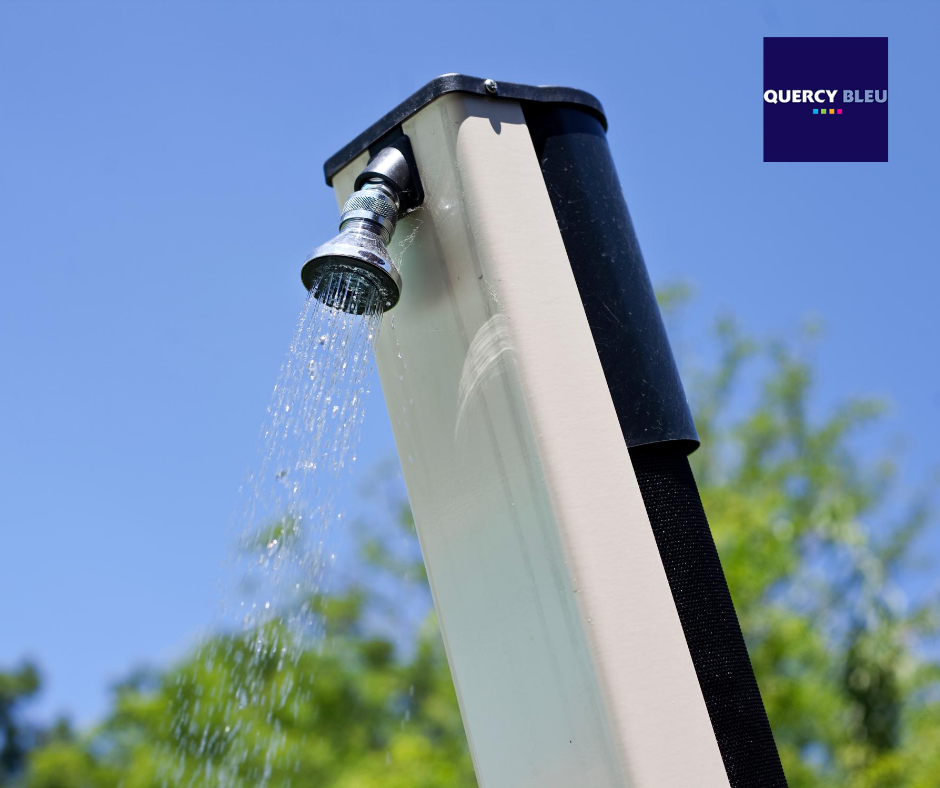 Pool side showers are important for keeping us clean and healthy, before and after we go for a dip in the pool.
However, most showers use a fair amount of electricity and water, which costs you money.
Solar showers are therefore a good solution: showers heated by solar energy, work pretty well like you would expect a normal shower to. The crucial difference is that the water is heated by the power of the sun and not electricity from your local grid.
The design of a solar shower is simple. The shower unit has a water collector which heats the water using the sun's rays. You can enjoy a hot shower all day long as the water is regularly heated and kept hot.
Of course, there are different makes and models available in a range of colours, with mixer taps to adjust the temperature, adjustable shower heads and tanks of various sizes.
Enjoying your pool outside of the summer months is a pleasure for some. But take note – in colder months, the temperature of the water may not reach a comfortable level, so only use the shower if there is a continuous stream of hot water.
Whatever design you choose, a solar shower is a great addition to any poolside. Please get in touch if you wish to discuss solar showers, pools or accessories further.
Quercy Bleu is the only number you will need for a successful swimming pool project or the installation of your hot tub/tennis court, renovation of old pools, masonry work and restoration of old buildings … We will deal with everything… project management, construction and more. Quercy Bleu is also a general building company.
Our address is Rue de Paret Neuve 82150 Roquecor. Call 05 63 95 22 21. E-mail: quercy.bleu@wanadoo.fr. or visit our website: www.quercy-bleu.com
#swimmingpools #construction #hottubs #france #poolsurrounds #carvedstone #carvingstone #tenniscourts #solarshowers