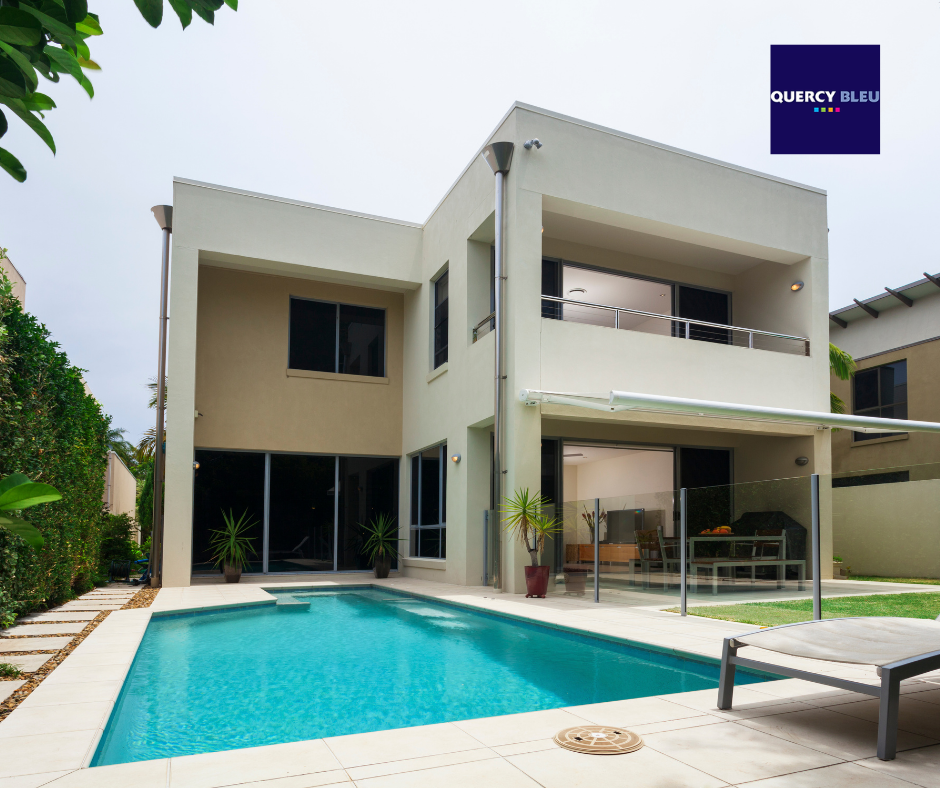 Coping is the border around the pool that transitions to the pool patio, therefore how it looks – together with the safety of the surface – is crucial.
What is the main purpose of pool coping? Simply put, it prevents water from getting behind the pool shell. So if water is splashed out of the pool, it flows away from the pool and down into deck drains. That is not all. Coping provides us with something to hold when we get out of the pool after your dip. Therefore it is extremely useful!
There are four main types of pool coping:
Concrete
Pavers
Brick
Travertine/Natural Stone
Of these different options, natural stone is a popular choice. This is due to its natural hardwearing qualities and safety aspect. The porous qualities of travertine reduces the risk of slipping, an obviously important consideration on a pool patio area. Stone is incredibly stylish, too.
For all pools, you may need coping of various lengths, shapes and including curved sections. At Quercy Bleu, we can help create coping to the precise measurements for any pool. Furthermore there are a range of pool edging materials, enabling you to create a seamless and contemporary look for your pool.
Thinking about your choice of pool coping and edging – together with other matters such as the hardscaping and landscaping around the pool patio – will ensure that you a coherent, cosy and stylish setting, ideal for relaxing on a hot sunny afternoon.
Quercy Bleu is the only number you will need for a successful swimming pool project or the installation of your hot tub/tennis court, renovation of old pools, masonry work and restoration of old buildings … We will deal with everything… project management, construction and more. Quercy Bleu is also a general building company.
Our address is Rue de Paret Neuve 82150 Roquecor. Call 05 63 95 22 21. E-mail: quercy.bleu@wanadoo.fr. or visit our website: www.quercy-bleu.com
#swimmingpools #construction #hottubs #france #poolsurrounds #carvedstone #carvingstone #tenniscourts #poollighting #hardscaping #landscaping